Friends of Orchard Brae Committee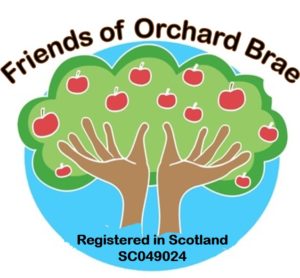 (Registered Charity SC049024)
Friends of Orchard Brae was set up by a small group of parents/carers, their family members and staff at Orchard Brae school. Our main aim is to raise money to fund all aspects of the school that are not covered by the local authority, such as the running & maintenance of the mini buses and the purchase of specialist equipment & services that will enhance the lives of our pupils and their families.
We were awarded Scottish Registered Charity Status (SC049024) in February 2019.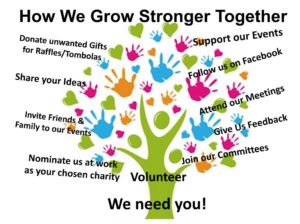 We meet termly and are dedicated to raising funds and awareness of Orchard Brae School via social fundraising/Social events, sponsorship and funding applications.
We are a friendly, welcoming group and extend an invite to anyone to join us – if you would like to support us or feel you have specialist skill that could help us grow, like IT, PR, Accounting, etc, please get in touch.
Contact Us
Email: friendsoforchardbrae@mail.com
Follow us on Facebook to stay in touch with fundraising & social events, news and parent/carer training sessions at www.facebook.com/friendsoforchardbrae