On the 7th of November, we were lucky to have the amazing children's author, Phil Earle, visit us at Orchard Brae as part of the Scottish Book Trust 20th anniversary tour.
We had a wonderful time hearing about where Phil finds his inspiration (his family, wrestlers and front doors have been big influences) and we even got to hear him read two of his books to us along with a wee bit of dressing up in between!!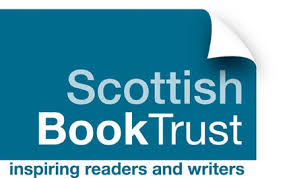 Phil has since written a wonderful blog for the Scottish Book Trust about working with pupils with additional support needs. There are some great photos of his visit to Orchard Brae included in the blog and he confirms what we all know about our students – that they are passionate and enthusiastic and this shines throughout everything they do!
Well done to all the students who participated with such enthusiasm and thank you Phil and the Scottish Book Trust for an amazing experience that they will never forget!